Former Suncity Group CEO Tells Macau Court He Has No Ties To Illegal Online Gaming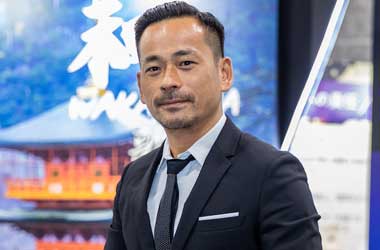 Summary
Alvin Chau said Suncity was not involved in facilitating online betting
However, testimony from two former Suncity senior managers contradicted Chau's claim
Chau and several other defendants are on trial over illegal gambling and money laundering allegations
The founder and former CEO of the embattled junket operator Suncity Group has denied any involvement in online betting. Alvin Chau Cheok Wa attended a court hearing on September 20 for charges relating to illegal gambling, fraud, money laundering, and criminal association.
Suncity Not Involved in Illegal Betting
At the hearing, Mr. Chau admitted to running proxy betting services in Macau before the government announced it would strictly enforce a ban on the practice in 2016.
In proxy betting, a player is allowed to participate in a live dealer casino game even though they're not physically present at the table. The player places bets through a "proxy". Usually, the activity is carried out with the use of a phone or any digital device that enables both the proxy and the player to communicate.
Mr. Chau said that after being ordered by Macau authorities back in 2016 to cease their proxy betting operations, they shifted to the Philippines where the activity is permitted, but eventually stopped it in 2019, with the business being handed over to a certain "Richard Leong" under the new name "UE".
According to Mr. Chau, Suncity made the move after it was accused of being involved in online gaming by the Chinese media.
Former Managers Say Suncity Provided Operational Support to UE
Appearing before Macau's Court of First Instance along with nine other defendants this week, Mr. Chau reiterated that Suncity Group had not been involved in any online betting business.
However, two of the company's former senior managers, Ellute Cheung Yat Ping and Jeffrey Si Tou Chi Hou, confessed that the junket operator still provided operational support to the proxy betting business despite its transfer to UE. The pair denied that they were directly involved in the operation, saying they merely acted as "messengers", assisting in the communication between UE and Suncity Group.
Mr. Chau, along with 10 others, was arrested in November 2021 on allegations of illegal cross-border gambling and money laundering. Macau police said the arrests were part of an investigation launched in 2019 into illegal online gambling platforms luring customers from mainland China to engage in illegal betting online.
Suncity Group subsequently ceased its junket operations in early December, with Mr. Chau also stepping down as chairman of the company.
Contact Me
Carolyn is our legislation expert, with a background in law she is able to cover the current state of gambling around the world