Macau Junket Boss Alvin Chau Sentenced to 18 Years in Jail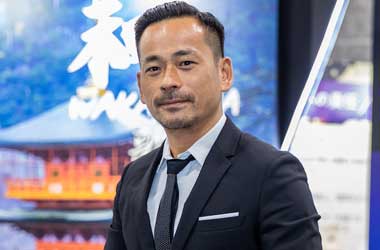 Summary
Alvin Chau received an 18-year jail sentence after being convicted of several charges
He was ordered to pay US$1.11 billion to the Macau government and the city's casino operators
Some of Chau's co-defendants were also convicted and jailed
Former Macau junket king Alvin Chau Cheok Wa has been sentenced to 18 years in prison after being convicted of multiple crimes. The former Suncity boss has also been ordered to pay US$1.11 billion to the Macau government and the casino operators affected by his company's illegal operations. Six other defendants also received the same financial penalty.
Chau Guilty of Fraud and Criminal Association
During Chau's sentencing hearing on January 18, 2023, the ex-junket mogul was found guilty of criminal association, illicit gambling, and fraud. He was acquitted of money laundering.
Twelve other defendants received a guilty verdict on several crimes, eight of them were handed jail sentences of up to 15 years. Four received suspended prison terms, while eight were cleared of all charges.
Among those sentenced to 15 years in jail were Philip Wong Pak Ling, former head of Suncity Group's finance department and Ali Celestino, also a former Suncity executive.
Chau was accused of running a criminal syndicate that resulted in the Macau government losing approximately US$1 billion in gaming tax revenue between March 2013 and March 2021. Chau was allegedly assisted by his co-defendants who are mostly part of Suncity Group's management team.
Chau and Cohorts Cheated Macau Govt Out of Billions
Among the illegal activities carried out by the syndicate was the so-called "under-the-table" betting, a form of gambling whereby junket operators allow VIP customers to place much larger bets than what is formally denominated on the casino game tables. The practice enables operators to avoid paying high gaming levies to the government.
In her ruling, Judge Lou leng Ha said that by conducting under-the-table betting, Chau and his co-defendants defrauded the Macau government and the region's six casino operators. She added that the practice was an obstruction of the city's taxation process which also led to revenue losses for the casino operators.
Five of the six existing casino concessionaires in Macau , namely, MGM China Holdings Ltd, Sands China LTD, Wynn Macau Ltd, Galaxy Entertainment Ltd, and SJM Holdings Ltd were also complainants in the case. The defendants have been ordered to pay millions in compensation to each of the operators.
Based on calculations from Macau's gaming regulator, Suncity's illegal gambling operations could have resulted in up to HKD2.28 billion in revenue losses for the five operators.
The convicted defendants can appeal to the Court of Second Instance within 20 days.
Contact Me
Carolyn is our legislation expert, with a background in law she is able to cover the current state of gambling around the world